September 26th, 2011 admin
Last Thursday I invited some local VJs along for some street VJing. VJing is video art which is mixed live to music, usually in music venues and at festivals. It's a nice change to do this on the street from time to time. This is the first time I've street VJ'd in Toronto, but I've done it a few times in Perth. See this blog post.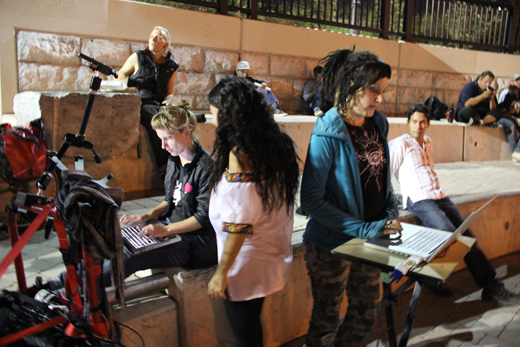 Big thanks to Psyrina Ik, May Spark, and Jax A Muse for their VJ sets. Those who got there first would have also seen my AV set.