Below are some photos of the first collaborative street projection night (live drawing) for Toronto. If you wanna know about the next one, add my page on Facebook. facebook.com/jerremlynch.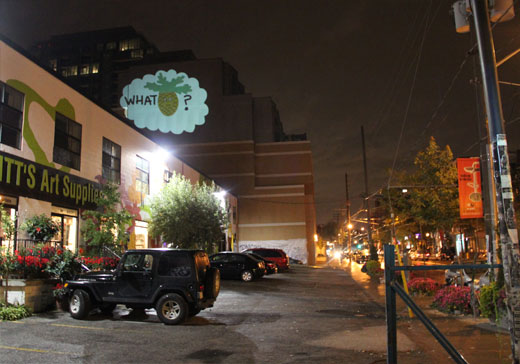 Above: random pineapple by Jerrem.
Below: sheltering from the rain in one of Toronto's many street car stop shelters.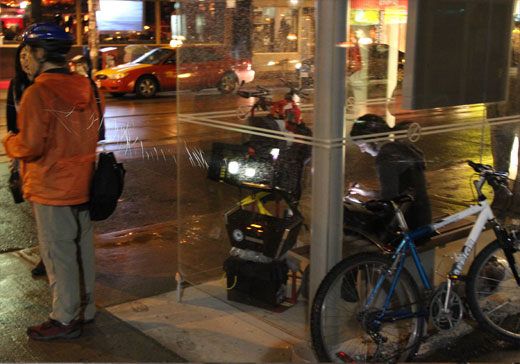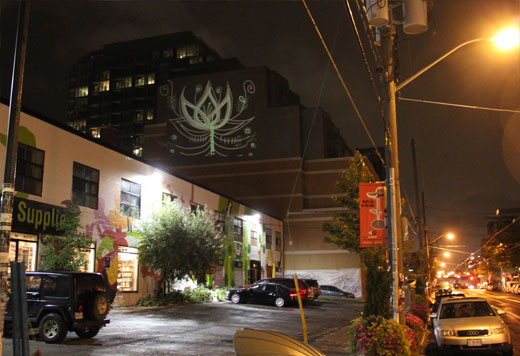 Above: drawing by Jaxamuse.
Below: drawing by Cruz1.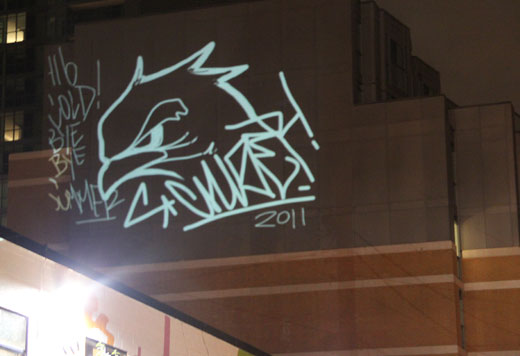 Author: Jerrem Lynch
Tags: architecture, art, artist, artists, brushes, buildings, construction, contemporary, design, digital, digital art, Digital Graffiti, drawing, electronic, electronic art, electronic street art, future, Graffiti, graphics, guerilla projection, hack, installation, ipad, Jerrem, Jerrem Lynch, new, new media, nuit blanche, Ontario, projection, projection art, projection bombing, projector, Projector bombing, Projektionen, projizierte, street art, structures, tiff, Toronto, urban planning, video art, video artist