After a busy weekend of Projecting in Joondalup I decided to take the gear closer to Perth in an attempt to get more artists involved in this form of street art. Although organised at very late notice and with light sprinkling of rain, the night was a success with many people getting the chance to write on cars and walls.
The Night started outside the Flying Scotsman, however the walls where not quite suitable for projecting. Luckily someone's Volvo provided the perfect canvas, with Daniel, Stephan, Poppy and others all taking up the challenge.

ghostbusters Art and Video by Stephan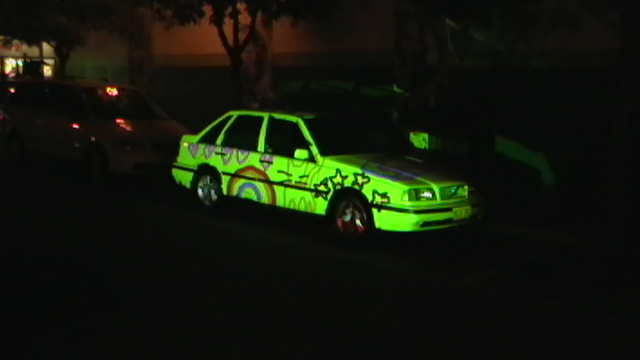 Art by Moller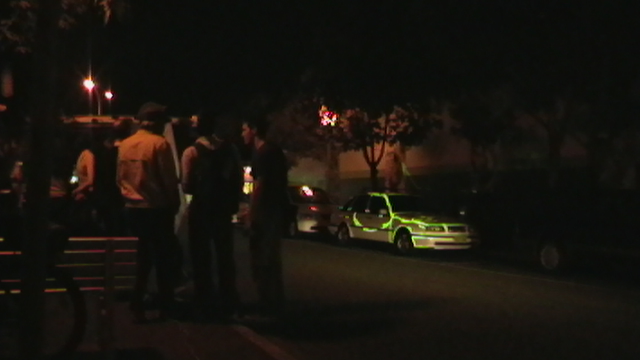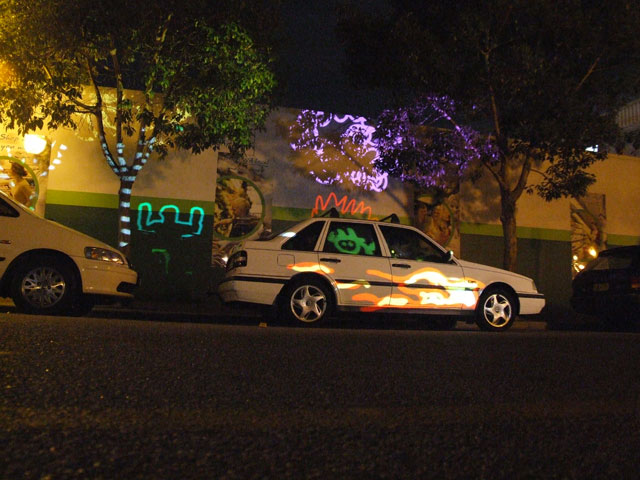 Art by Poppy
Our next location was Astor Cinema which provided the perfect wall. Starting with VJing by Martin of pixel juice, the spot also proved perfect for drawing and even a short stint of 8–bit video games.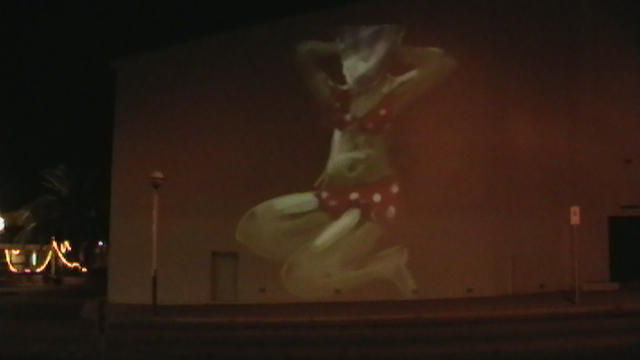 Art by Moller
Rain, a visit by police (they loved it) and even being caught between two groups of angry drunks didn't stop us projecting.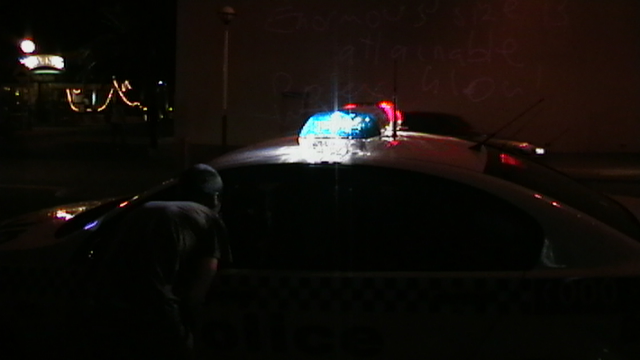 Thats me chatting up the Police, i think the lights where just to stir us up. they thought it was all pritty cool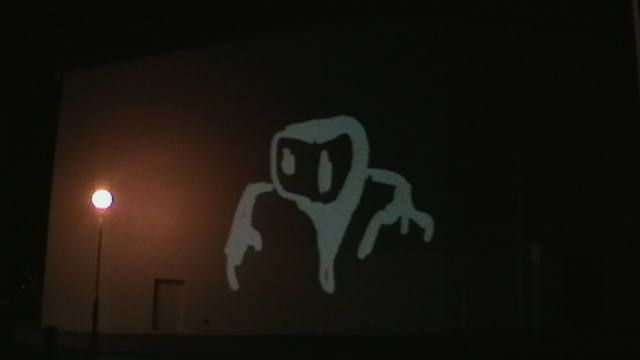 Street art by a passer by. (i think his name was Ricardo)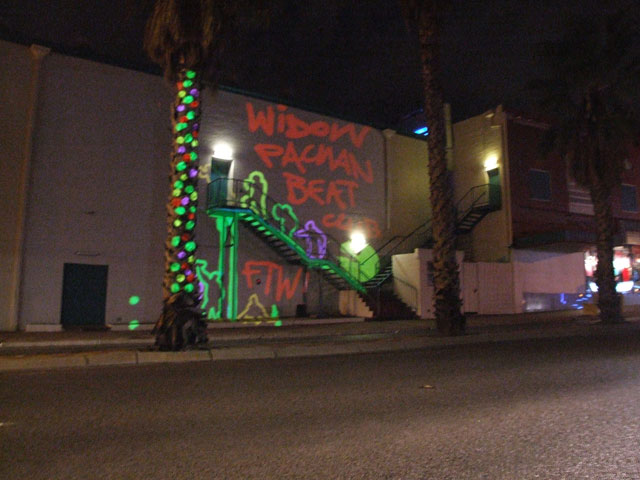 Tracing people on the stair, Finishing touches by Widow Pacman Beat Club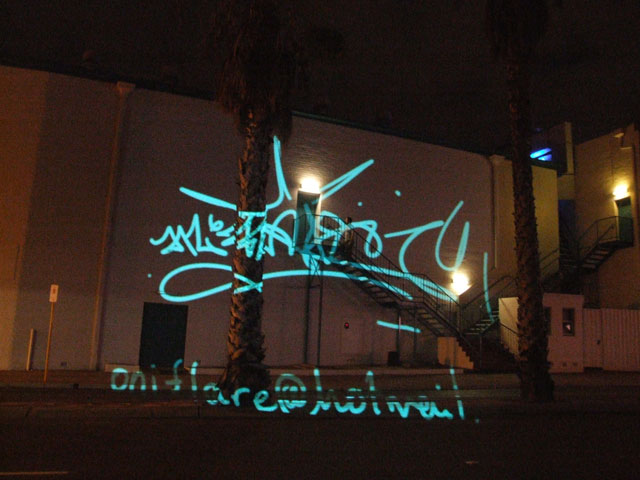 Tag by a passer by. He said he had nothing to do then he did this in under 10 sec! modest indeed.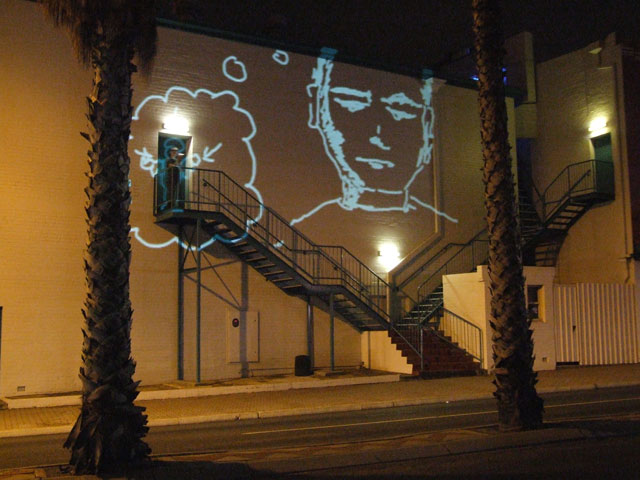 Art by Paul
Equipment use and Art made free for the public.
If you would like to get involved or informed of the next street projection night please email me at projections@jerrem.com
Author: Jerrem Lynch
Tags: architecture, art, artists, Australia, buildings, cars, collaboration, construction, design, drawing, free, future, games, Graffiti, graphics, hack, Mt lawley, new media, painting, Perth, police, projection, projector, street, structures, urban planning, van, video art, VJ, WA, wall