I hit the streets of Joondalup this weekend to do street projections for the Joondalup Festival. Pushing a shopping trolley loaded with I.T. gear we moved in and around the streets of Joondalup projecting over buildings, cars, trucks, children and everything else that took our fancy (p.s. lighting guys get angry when you start projecting over main stages : -haha sorry).
With a tablet PC as a drawing tool and another laptop for interlude VJing and filtering, fun was had by all as we (anyone who wanted to have a go) projected and drew over everything in sight. Some of the things we got upto included painting on vehicles (new hotted up paint jobs), drawing on 6 storey apartment blocks, and tracing around people to leave imprints. There was even a short game of Chalk bombing played on one of the walls (see GRL masterclass in adelaide).
This project helped pay for my new projector… So look forward to seeing alot more projections and getting involved too. Email me if you want to hear about the next event.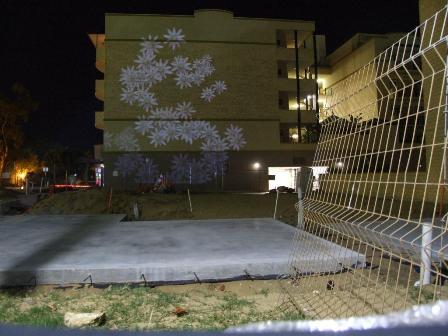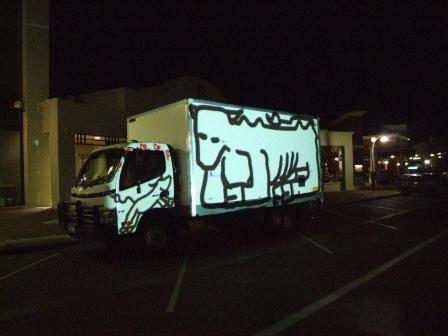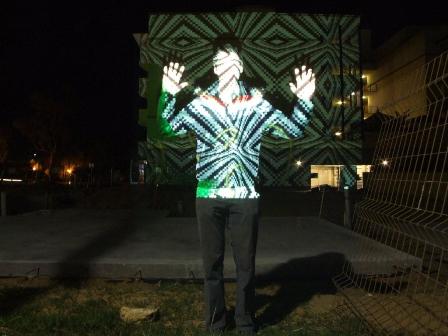 I'll hopefully get some more photos up onto flickr or similar and some videos on Youtube soon.
Author: Jerrem Lynch
Tags: art, drawing, electronic, festival, Graffiti, intervention, ipod, mobile projection, painting, projector, shopping trolley, street projections, tracing, urban, video