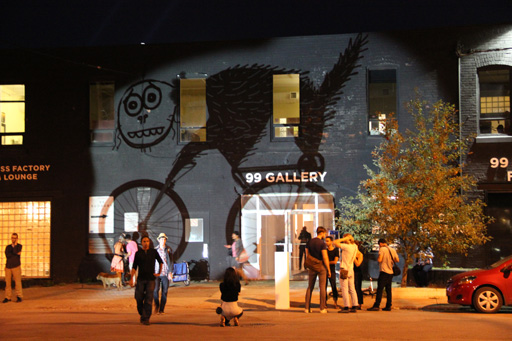 ArtSpin is a regular event in Toronto, giving cyclists the chance to band together and cycle around Toronto, taking in art. The August edition of the tour finished at 99 Gallery for the annual ArtSpin exhibition.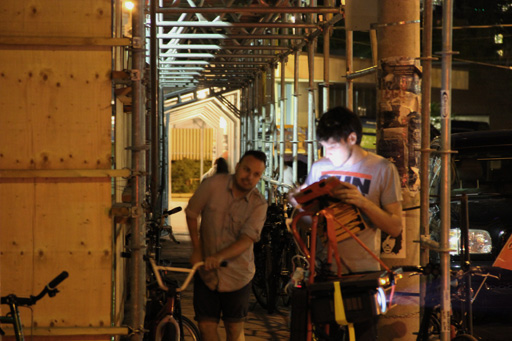 Organisers asked me to come and draw on the entrance to the gallery. Later in the evening I moved around the back of the building for some VJing (live visuals performance).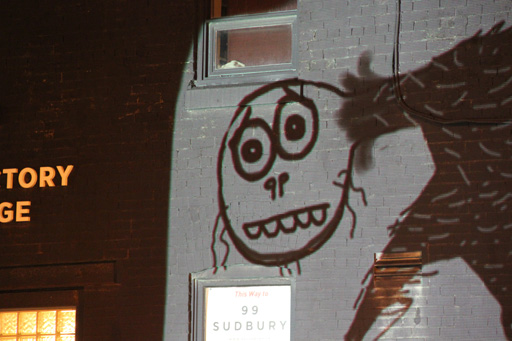 Below: VJing behind the band led by Michael L. Johnson gave me a chance to play with some bicycle based imagery (anyone for a strobing fixie bike sequence? or how about kids crashing their trikes?).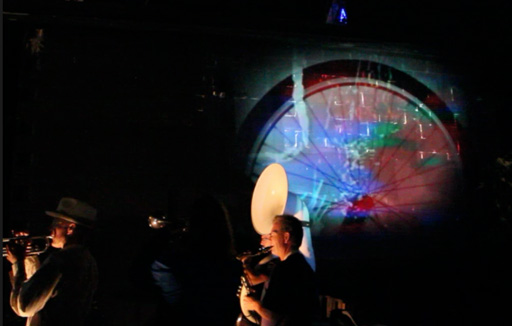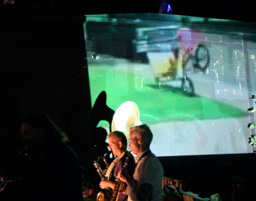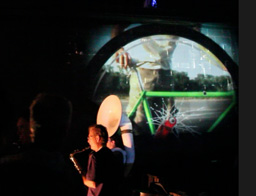 More info on the whole event here.
Author: Jerrem Lynch
Tags: 99 gallery, art, art spin, artists, artspin, artwork, Canada, computers, contemporary, digital art, digital street art, event, gallery, guerilla projection, guerilla projections, jerram, Jerrem, Jerrem Lynch, jerrum, jerrym, jerum, jerym, laptop, light, light graffiti, live drawing, new york, nuit blanche, Ontario, outside art, performance, performer, photon bombing, projection art, projection bombing, projector, street art, sudbury street, Toronto, toronto vj, VJ, Vjing