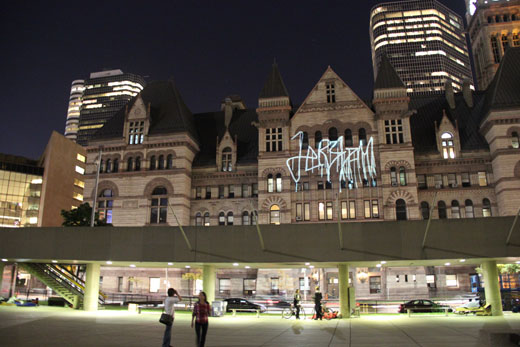 Stefan from Street Art Showcase suggested we light up Old City Hall in the lead up to their event. Old City Hall is in the centre of Toronto and is surrounded by some other nice surfaces such as the side of the Sheraton Hotel (see below). Stefan invited the media along. See some of their posts below…
blogto
the star
cbc news cast skip to 9:58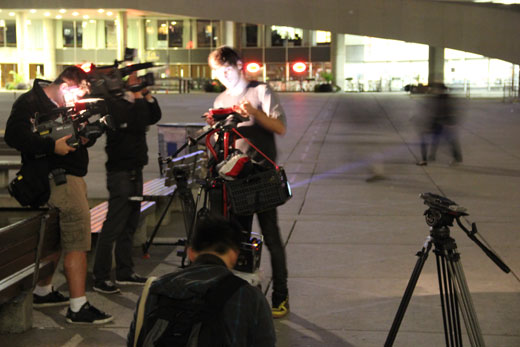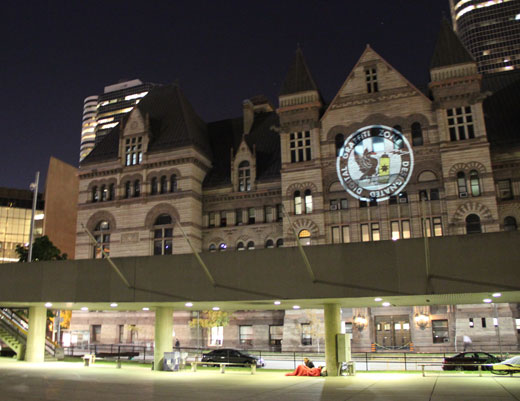 Above: the mark of GRL PERTH marking Toronto's new digital graffiti status.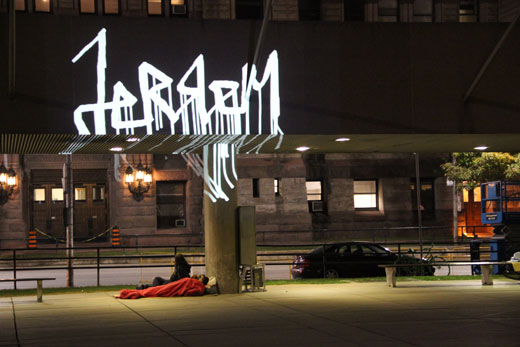 Author: Jerrem Lynch
Tags: architecture, art, artist, artists, buildings, construction, contemporary, design, digital, digital art, Digital Graffiti, drawing, electronic, electronic art, electronic street art, future, Graffiti, graphics, GRL, guerilla projection, heritage, historic, history, installation, Jerrem, Jerrem Lynch, light, new media, projection, projection art, projection bombing, projector, Projector bombing, Projektionen, projizierte, queen streer, street art, street projection, structures, Toronto, town hall, urban planning, video, video art