Below: showing the Torontonians how to projector bomb.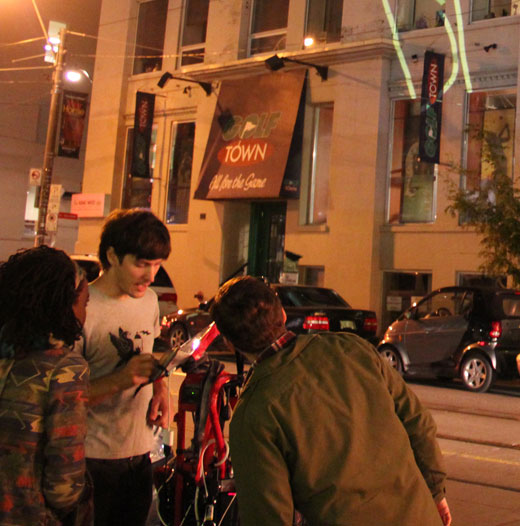 Recently I met Stefan, who is the director of street art showcase; a not for profit event, promoting street art. The ideals behind the event align quite well with my own digital graffiti practice. I agreed to help out with projections for the event. We used my big projector to project images of street art whilst I engaged the public in live digital graffiti using my smaller projector.
A quick chat to most people in Toronto reveals that the city council (especially Mayor Rob Ford) declared war on graffiti, penalising business owners who actually APPROVE of the graffiti art on their buildings, with fines. These kind of crazy actions by a city council is not entirely new, but they are based on a lack of respect for artists, property owners, and the community at large. Street Art Showcase is in its first year as an event in Toronto and hopes to educate the more sheltered in Toronto's community.
Very similar to ololo's ReFace project in Australia which I was also involved in, Street Art Showcase used projected photographs of graffiti and street art to get the public to look past the legalities of street art and see the art within it.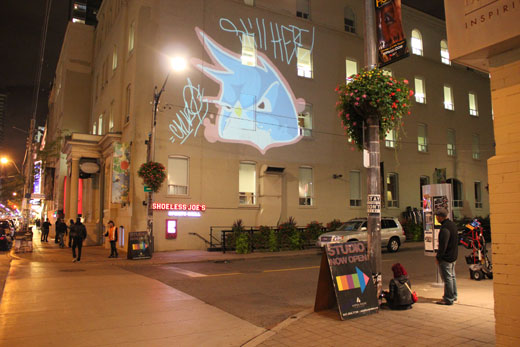 Above: Cruz1 throws up a digital character at Street Art Showcase.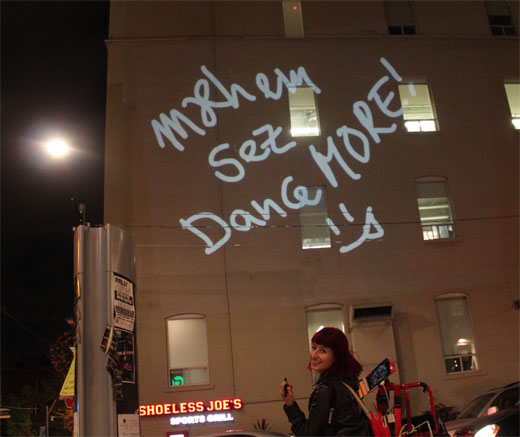 Author: Jerrem Lynch