2nd – 3rd January 2009
The Southbound festival is a two day music festival that always seems to sell out. Organisers providing not only awesome amenities for campers that stay overnight but also bring in some amazing international acts.
As part of this festival I was in charge of providing visuals for the performers in the Big Top. With my small crew (Daniel Moller and Brett Cullen) we mixed, filtered and composed striking visuals from multiple camera feeds and motion graphics.
Musical acts unlike other music festivals were quite broad, everything from acoustic and Folk to Electronica and Hip Hop. They were…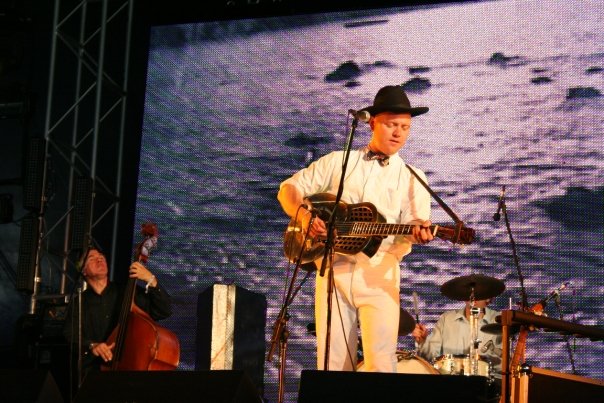 Above: transporting the audience with C.W. Stoneking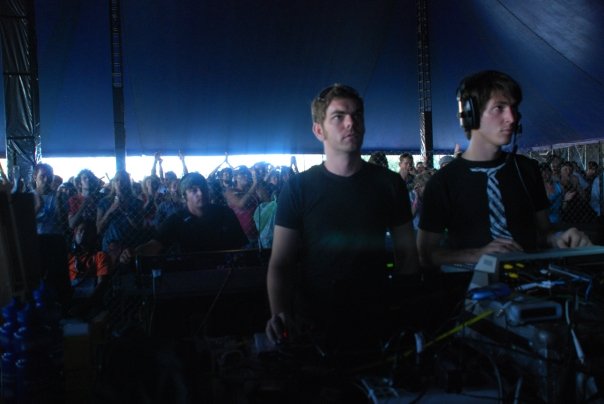 Above: Moller and VJ Lynch
Author: Jerrem Lynch
Tags: 08, 09, 2008, 2009, acoustic, alternative, art, big beat, big screen, Busselton, camera feed, cameras, DJ, electronic art, electronica, folk, funk, hip hop, indie, january, laptop, LED screen, mixer, motion graphics, music festival, New wave, performance, Perth, pop, Projektionen, projizierte, psychedelic, R&B, rock, screen, showtunes, soul, Southbound, tropical, video, video art, video artist, Video-Kunst, vision mixer, vision provider, visual, VJ, VJ Lynch, Vjing, WA, Western Australia